The year 2020 has shaken the world. The COVID-19 pandemic has brought tremendous shocks to all parts of the globe and has disrupted international relations on a scale unprecedented since World War II. Besides the direct damage that the pandemic has caused to global health and economy, it has aggravated various pre-existing national and international problems and accelerated transformational processes in the international system. As a result, the whole world has plunged into great uncertainty.
Belarus is one of many examples of the pandemic's disruptive effects at a national level. While only a while ago it appeared one of the most politically stable countries in Eastern Europe, today Belarus finds itself amidst a dramatic political crisis. Although its causes are multifold, the state's and society's reaction to the pandemic became a decisive catalyst. Without a doubt, the Belarus crisis will have serious implications not only for the country's internal development and foreign relations but also for regional security. In recent years, Minsk has played a constructive regional role by offering itself as a neutral venue for peace talks and promoting security initiatives, which aimed at de-escalating military and political tensions between the East and the West. If Belarus is no longer able to perform such a role, regional actors should brace themselves for even more uncertainty already in the months to come.
Under these exceptional circumstances, the Minsk Dialogue Virtual Forum offers a geopolitically unbiased platform where some of the brightest minds from the international expert community will engage in a frank discussion about the multiple crises unfolding in front of our eyes and their implications for regional security. While we are unable to fully solve uncertainty, the Forum will map out possible routes towards international cooperation for the sake of peace and stability in Eastern Europe and Eurasia at large.
This year, the virtual forum will focus on the following main topics:
The Belarus crisis: What implications will it have for security in Eastern Europe and Wider Eurasia, as well as for Minsk's relations with Russia and the West?
The World HandCOV'd: How will the pandemic reshape international institutions and key state actors in Euro-Atlantic and Eurasian security?
Eastern Europe in 2021: Strategic stability and challenges for regional security.
ABOUT THE MINSK DIALOGUE
The Minsk Dialogue was launched as a Track-2 initiative at the beginning of 2015. Its mission is to offer an open and geopolitically unbiased platform for research and discussions on international affairs and security in Eastern Europe. Regular Minsk Dialogue events gather international experts, as well as high-level officials and diplomats.
The Minsk Dialogue's team and its network of experts produce analytical reports, policy papers, commentaries, backgrounders, and conference non-papers, which are widely distributed among relevant international stakeholders. All analytical publications and conference materials can be accessed at www.minskdialogue.by.
The inaugural Minsk Dialogue Forum took place in May 2018. It gathered about 500 experts and diplomats from 59 countries. In October 2019, more than 700 participants from 63 countries, including high-level officials and leading international experts, took part in the second edition of the Forum.
Forum partners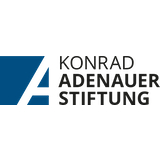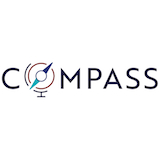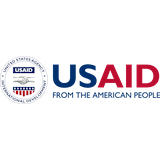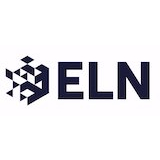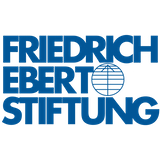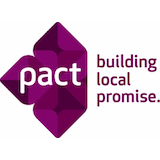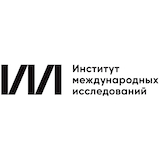 Agenda
All sessions, except for Session 7, are held under the Chatham House Rule
25 November (Wednesday)
16.00-16.20

Welcome remarks

Yauheni Preiherman

Director, Minsk Dialogue Council on International Relations, Belarus

Jakob Wöllenstein

Director Country Office Belarus, Konrad-Adenauer-Stiftung, Germany

16.20-16.30

Presentation of the Forum report

In partnership with PACT

Dzianis Melyantsou

Programme Coordinator, Minsk Dialogue Council on International Relations, Belarus

Siarhei Bohdan

Fellow, Friedrich Meinecke Institute of History, Freie Universität Berlin; Expert Council member, Minsk Dialogue Council on International Relations, Germany-Belarus

16.30-18.00

Session 1. The World HandCOV'd: Major state actors and stakeholders in East European security

In partnership with the Konrad-Adenauer-Stiftung

Thomas Graham

Distinguished Fellow, Council on Foreign Relations; Senior Advisor, Kissinger Associates, USA

Nadezhda Arbatova

Head, Department for European Political Studies, Primakov National Research Institute of World Economy and International Relations (IMEMO), Russian Academy of Sciences, Russia

Amelie Stelzner

Policy Advisor for Armed Forces and Society, Konrad-Adenauer-Stiftung, Germany

Zhang Xin

Associate Professor, School of Advanced International and Area Studies; Deputy Director, Centre for Russian Studies, East China Normal University, China

Paul Révay

Member of the Board of Trustees, "Friends of Europe" (Belgium), France

Zachary Paikin

Senior Visiting Fellow, Global Policy Institute (London); Senior editor, Global Brief Magazine, Canada

Moderator

Jakob Wöllenstein

Director Country Office Belarus, Konrad-Adenauer-Stiftung, Germany

18.15-19.45

Session 2. The World HandCOV'd: Major multilateral actors and stakeholders in East European security

In partnership with the Konrad-Adenauer-Stiftung

Andrey Zagorskiy

Head of Department of Arms Control and Conflict Resolution Studies, Institute of World Economy and International Relations; Professor, MGIMO-University, Russia

Mona Ali Khalil

Director, MAK LAW INTERNATIONAL; Affiliate of the Harvard Law School Programme on in International Law and Armed Conflict; former UN Senior Legal Officer

Wolfgang Richter

Senior Associate, German Institute for International and Security Affairs (SWP), Germany

Samuel Charap

Senior Political Scientist, RAND Corporation, USA

Benno Zogg

Senior Researcher, Centre for Security Studies, ETH Zurich, Switzerland

Moderator

Yulia Nikitina

Associate Professor and Research Fellow, Centre for the Post-Soviet Studies at the Moscow State University of International Relations (MGIMO), Russia
26 November (Thursday)
15.45-15.55

Presentation. Geopolitical orientations in Belarusian public opinion.

Andrey Vardamatsky

Sociologist, Belarus

16.00-17.30

Session 3. Belarus Crisis: Implications for Belarus-Russia relations

In partnership with the MGIMO Institute for International Studies

Aleh Makarau

Director, Belarusian Institute for Strategic Research, Belarus

Elena Kuzmina

Head, Section for Belarus, Moldova and Ukraine, Primakov National Research Institute of World Economy and International Relations (IMEMO), Russia

Andrey Rusakovich (TBC)

Associate Professor, Belarusian State University; Chairman of Board, Centre for Foreign Policy and Security Studies, Belarus

Sergey Markedonov

Leading Researcher, Euro-Atlantic Security Centre, Institute of International Studies at MGIMO University; Editor-in-Chief, Journal of International Analytics, Russia

Pavel Daneiko

CEO, IPM Business School, Belarus

Igor Okunev

Director, Centre for Spatial Analysis in International Relations, MGIMO University, Russia

Moderator

Andrey Sushentsov

Director, Institute of International Studies at MGIMO University; Programme Director, Valdai Discussion Club, Russia

17.45-19.15

Session 4. Belarus Crisis: Implications for Belarus-West relations

In partnership with the Friedrich-Ebert-Stiftung

Eugene Rumer

Director and Senior Fellow, Russia and Eurasia Program, Carnegie Endowment for International Peace, USA

Elena Korosteleva

Professor of International Politics, Director of the Global Europe Centre, University of Kent, UK

Kateryna Bornukova

Academic Director, BEROC Economic Research Centre, Belarus

Andris Spruds

Director, Latvian Institute of International Affairs, Latvia

Dzianis Melyantsou

Programme Coordinator, Minsk Dialogue Council on International Relations, Belarus

Moderator

Valeriya Klymenko

Programme Coordinator, FES Belarus, Friedrich-Ebert-Stiftung

27 November (Friday)

15.00-16.15

Session 5. Belarus Crisis: Implications for regional security in Eastern Europe

Vygaudas Ušackas

Member of the Board, Avia Solutions Group; former Minister of Foreign Affairs of Lithuania; former EU Ambassador to Russia, Lithuania

Andrey Sushentsov

Director, Institute of International Studies at MGIMO University; Programme Director, Valdai Discussion Club, Russia

Anna Maria Dyner

Analyst, Polish Institute for International Affairs (PISM), Poland

Hanna Shelest

Editor-in-Chief, UA: Ukraine Analytica, Ukraine

Yauheni Preiherman

Founder and Director, Minsk Dialogue Council on International Relations, Belarus

Moderator

Jakob Wöllenstein

Director Country Office Belarus, Konrad-Adenauer-Stiftung, Germany

16.15-17.30

Session 6. Belarus Crisis: Implications for regional security in Wider Eurasia

In partnership with the GCFR COMPASS project

Viktar Shadurski

Dean, Faculty of International Relations, Belarusian State University, Belarus

Anar Valiyev

Dean, School of Public and International Affairs, ADA University, Azerbaijan

Cholpon Turdalieva

Professor, American University of Central Asia, Kyrgyzstan

Montu Saxena

Director, Cambridge Central Asia Forum, University of Cambridge, UK

Farrukh Salimov

Head, Department of Dipomacy and Foreign Policy, Tajik National University, Tajikistan

Ulugbeck Khasanov

Chair, International Relations Department, University of World Economics and Diplomacy, Uzbekistan

Moderator

Elena Korosteleva

Professor of International Politics, Director of the Global Europe Centre, University of Kent, UK

17.45-19.15

Session 7. Eastern Europe in 2021: Strategic stability and challenges for regional security

In partnership with the European Leadership Network

Stefano Stefanini

Former Permanent Representative of Italy to NATO; former Diplomatic Advisor to the President of Italy; ELN Executive Board member, Italy

Philip Breedlove

Former NATO Supreme Allied Commander Europe, USA

Oksana Antonenko

Director, Global Risk Analysis, Control Risks Group; Global Fellow, Kennan Institute, Woodrow Wilson Centre for Scholars, UK

Moderator

Julia Berghofer

Policy Fellow, European Leadership Network

19.15 -19.30

Concluding remarks